Melbourne's Costume Hire & School Production Specialists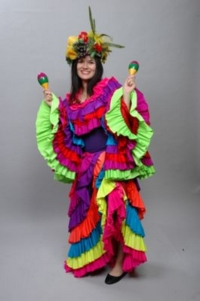 Costume Alterations & Additions
High Quality Costume Design and Professional Service
Amazing Transformations do more than provide you with ready-to-wear costumes; we also customise attire for a more individual fit, making alterations to size, adding accessories such as jewellery, shoes and weapons to suit the theme.
'Nothing is too much trouble' - We are happy to adapt the costumes to the customers needs, add a jacket or cape if it's cold, choose your jewellry, or decide what accessories you like with your 20's flapper.
Our experienced designers can assist with your dress requirements and styling for one-off costumes for television shows, films or advertising campaigns, or chorus sets and complete show sets for school productions.